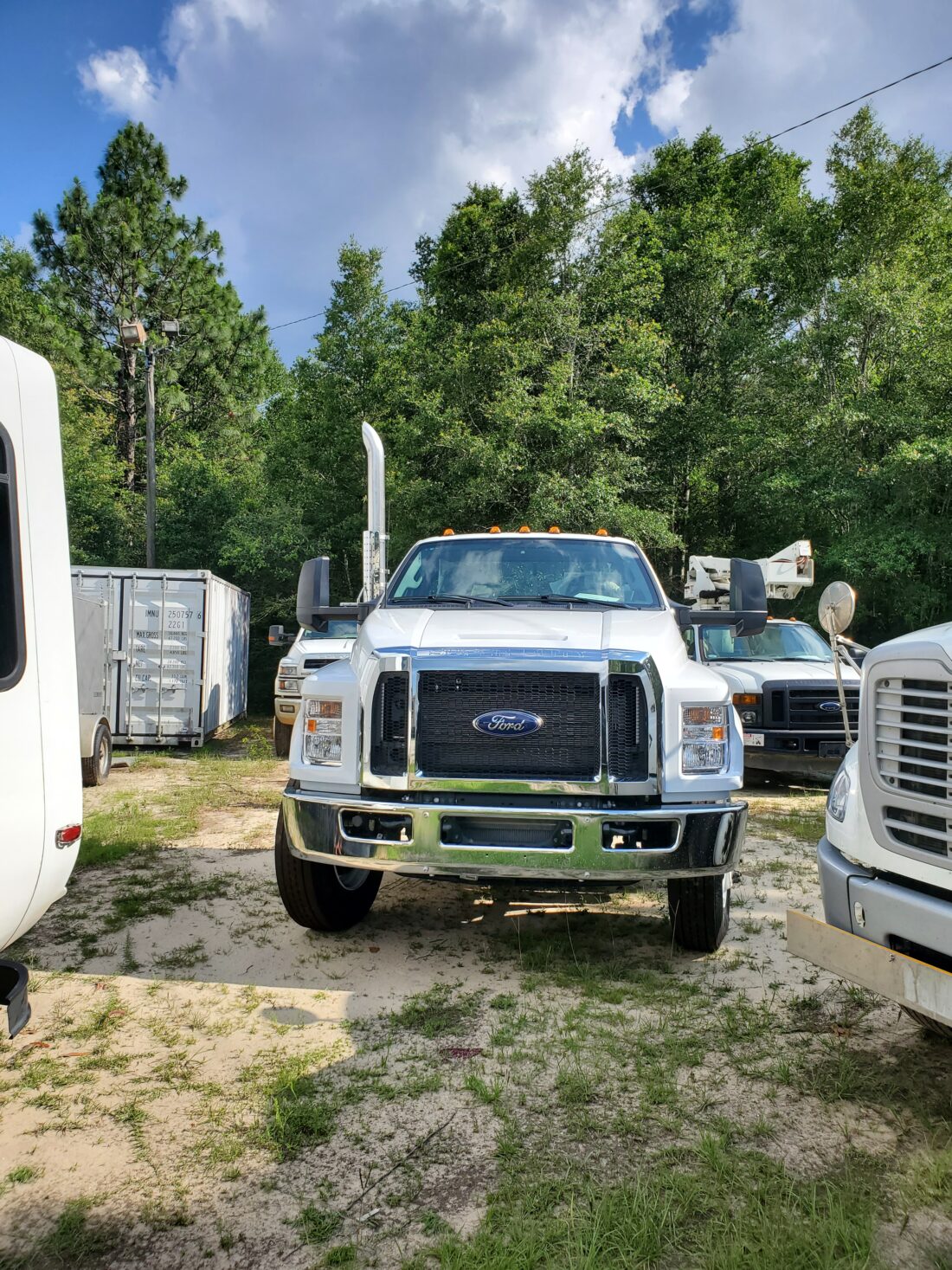 2023 Ford F-750 Stellar Hooklift Roll-off Truck
New 2023 Ford F-750 Hooklift Roll-Off Truck
-6.7LPower Stroke V-8 turbo diesel 270 HP, Ford TorqShift HD 6-speed automatic, 12,000# front axle, 21,000# rear axle, power equipment group, air ride driver seat/fixed passenger, air brakes, 11R22.5 tires, horizontal exhaust with vertical pipe, 50 gallon fuel tank; heated mirrors, SYNC media system
-138″ CA
-Stellar Slider 20S (20,000 lb. Capacity, Optimum Body Length 12′-14′, Manual Adjustable 36″-54″ Hook Height)
-"Hot-Shift" Live PTO
-US Tarp System (Adjustable Gantry, Aluminum Arms, Worklights, Wireless Remote)
-Pintle Ready Bumper & Light Bar
-Four Corner Strobes
-Back-up Camera
-Poly Fenders
-Minimizer Poly Toolbox
-Price $133,649.15
-Truck should be completed and ready to go to work around early July.
-The sale will be processed with Pritchard Auto. Financing and extended warrantees are available through Pritchard.
This truck is available to be purchased now. We also have some hooklift trucks that will be available in the coming months (Chevy 6500, Ford F600, Ford F750). All of them will be equipped with Stellar hooklifts and tarp systems of your choosing.
Please PM me or call the office if interested.
Fleetco – 850-477-7645, ask for Stephen
Pictures are of the incomplete truck prior to equipment install.  Updated pictures will be available after completion.